Our Team
Board of Directors – United States
The Elizabeth Seton Foundation (ESF) is a non-profit organization based in the US whose sole mission is to provide financial and in-kind support to the Elizabeth Seton Center (ESC) in Baní, Dominican Republic. Each member of the Board of Directors has been involved in volunteer work in and around the Center for many years. We came together in 2009 and formed the ESF, independent of the Center to support the sustainability of the local organization. There are minimal administrative expenses. All members volunteer their time to travel to the Center at least once yearly. They donate their time and talent in the areas of medical, dental, educational, nutritional training, computer training and micro finance.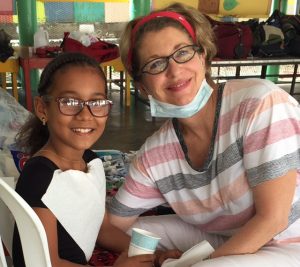 Meg Clough – President
Meg is Director of Community Investments at Loomis, Sayles & Company, a $150 billion investment management firm in Boston, MA. She is responsible for all charitable giving activities for the firm,  all non-profit partner development and all corporate volunteerism.  She is Chairwoman of the company's Charitable Giving Committee which distributes more than $1 million a year to support their mission of assisting under-served youth in the areas of health and education.  Previously, Meg lived and worked in Australia, serving as the press secretary to the Australian Finance Minister for eight years and at CSR Oil & Gas in their public policy & strategy area. She received her BA in History/International Relations from Colgate University and her MA in Financial Journalism from the Queensland Institute of Technology.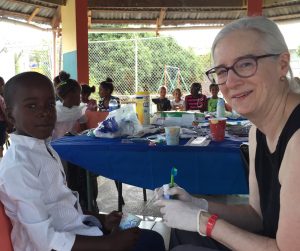 Susan Torrey, MD – Vice President
Sue is a pediatrician specializing in pediatric emergency medicine. She received her medical degree from the University of Connecticut in 1978. She completed her residency in pediatrics at St. Christopher's Hospital for Children in 1981 and her fellowship in pediatric emergency medicine at Children's Hospital of Philadelphia in 1984. She is board certified in pediatrics, emergency medicine, and pediatric emergency medicine.
She first traveled to Baní, Dominican Republic in 2004 with colleagues from Children's Hospital Boston to participate in an educational program for healthcare providers at Hospital Nuestra Regla, the public hospital in Baní.  Since 2006, she has been working with both the US and local Dominican board to support the sustainability of the Elizabeth Seton Center.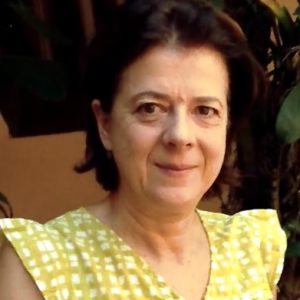 Pascale Gras – Treasurer
Pascale was raised in Paris, France where she studied pharmacy and achieved her curriculum in 1985 from the University of Pharmacy, René Descartes-Paris. Her thesis was completed in 1991 with the title of Doctor of Pharmacy. For the next five years, she worked as a pharmacist' assistant in Paris.
During her student life, she visited several African countries: Rwanda, Burundi and South Africa. She later traveled to Kenya, Tanzania and Senegal, sparking her interest in working with mothers and children in underdeveloped countries.
She is also a board member of a French association, Boston Accueil, which welcomes new French expatriates to the Boston area.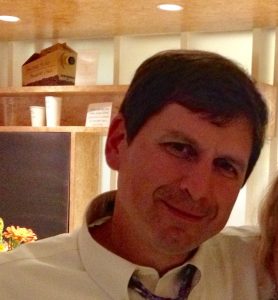 Paul Clough – Clerk
Paul is a partner at the law firm of Comins & Newbury LLP, a general law practice located in Concord, MA.  Paul specializes in the formation and governance of business entities, as well as in commercial and residential real estate transactions. He is a member of the Boston Bar Association, the Massachusetts bar Association, and the Massachusetts Real Estate Bar Association.
Paul has a continuing interest in the operations of government and a great admiration for those in public service. Prior to becoming an attorney, Paul was employed in public service from 1985-1993. He worked for the Massachusetts House of Representatives as a Legislative Aide and then as the Staff Director for the House Committee on Ethics.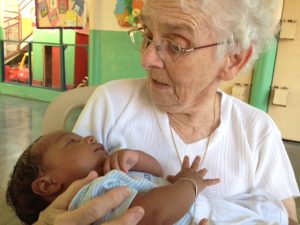 Sister Catherine McGowan
Sister Catherine McGowan has dedicated her life to the health and education of children born into poverty. She was born and raised in Halifax, Nova Scotia. She earned her BS from Mount Saint Vincent University, Halifax in 1948 and entered the Congregation of the Sisters of Charity of Saint Vincent de Paul in 1949. Before returning to graduate school, she worked as an intern at the Halifax Infirmary and as a high school home economics teacher for five years. Eventually she became Professor of Foods & Nutrition at Mount Saint Vincent University and also served as Head of the Dietary Department of Halifax Infirmary. In 1961, she earned her MS in Nutrition from Cornell University.
Over the last 40 years, Catherine has volunteered in the Dominican Republic primarily in and around the small city of Baní. Her work includes:
Organization of women's groups to learn sewing, nutrition, childcare & healthcare
Founded, constructed and directed nutrition recuperation and education centers in Limonel 1980
Founded, pre-school in Santa Cruz, 1985
Constructed & directed nutrition center and educational programs in La Saona, 1996 – now known as the Elizabeth Seton Center
Gained NGO status in 2009 and created local Elizabeth Seton Center Board of Directors to ensure the success and sustainability of her 40 years of work in the Dominican Republic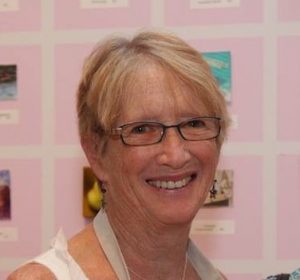 Anne Garbarino
As life-long teacher, Anne is committed to helping children learn and grow despite a multitude of challenges.
At the Elizabeth Seton Center, Anne has lent her expertise and time to the nutrition recovery program that supports children who have or are at risk for malnutrition. As a passionate teacher, she has also been involved in the daycare and preschool program, consulting on early childhood needs, and providing teacher training. She has also focused on raising funds for operational expenses.
Anne began her career in the classroom in 1966 and taught elementary students for over 30 years. Her specializations include early childhood education and bilingual education. She is certified in both the public and Montessori programs in Fairfax Country, VA, Dallas, TX, Toronto, Canada and the Boston area. She received her bachelor's degree from St. Mary's College in Notre Dame, Indiana and a Master of Education degree in Early Childhood Education with Montessori Certification from Oklahoma City University. Her post-graduate studies include course work to complete an endorsement for English to Speakers of Other Languages from George Mason University and Bilingual Education coursework from Southern Methodist University.
Anne's late husband, Louis Garbarino was deeply committed to the Center and worked on many construction projects, including the Parquesita Garbarino, the playground within the walls of the Center which is used every day by the children. Anne has three children and four grandchildren. Although retired, she continues to stay in touch with many former students who still consult her for advice.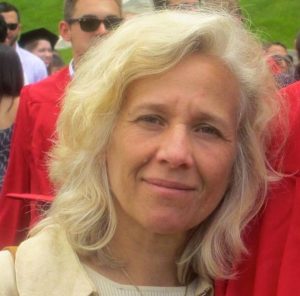 Karen Sadler, MD
Karen is a pediatrician and adolescent medicine specialist who has practiced in the Boston area for 30 years. She received her medical degree from Harvard Medical School in 1988 and completed her pediatric residency training at Children's Hospital, Boston in 1991. She has been board certified in Pediatrics since 1991.
She has divided her clinical time between academic medicine and practicing pediatric and young adult medicine in various communities. She spent nine years in a health Center in North Dorchester and 14 years in a predominantly immigrant clinic in Framingham. She started and ran a teen clinic in Dorchester, one of Boston's highest at-risk neighborhoods. Currently, she is the medical director for a small hospital-based pediatric practice and works in college health at Wellesley College.
Karen has been involved in projects in the Dominican Republic since 2005, originally teaching in the local hospital, then branching out into community programs in Baní, including the Elizabeth Seton Center.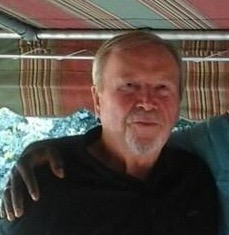 Bill Maher
Dr. Bill Maher and his wife, Dawn Maher, have been traveling to the Dominican Republic together for the past 25 years. Dr. Maher is a retired Oral and Maxillofacial Surgeon from Buffalo, NY. Through the organization, Jesse's Children, the Mahers have organized and funded many projects over the years for the Sisters of Charity and in particular the Elizabeth Seton Nutrition Center. They have built wells, airlifted medical and clothing supplies via the Denton Program out of the Niagara Falls Air Force Base, coordinated countless medical, dental and optometric eye care operativos in and around Baní. Between them, they have seven children.